Wearing glasses is like experiencing the sunrise, everything becomes bright and clear. Alba brand is inspired by light during the day.


3d year, Shenkar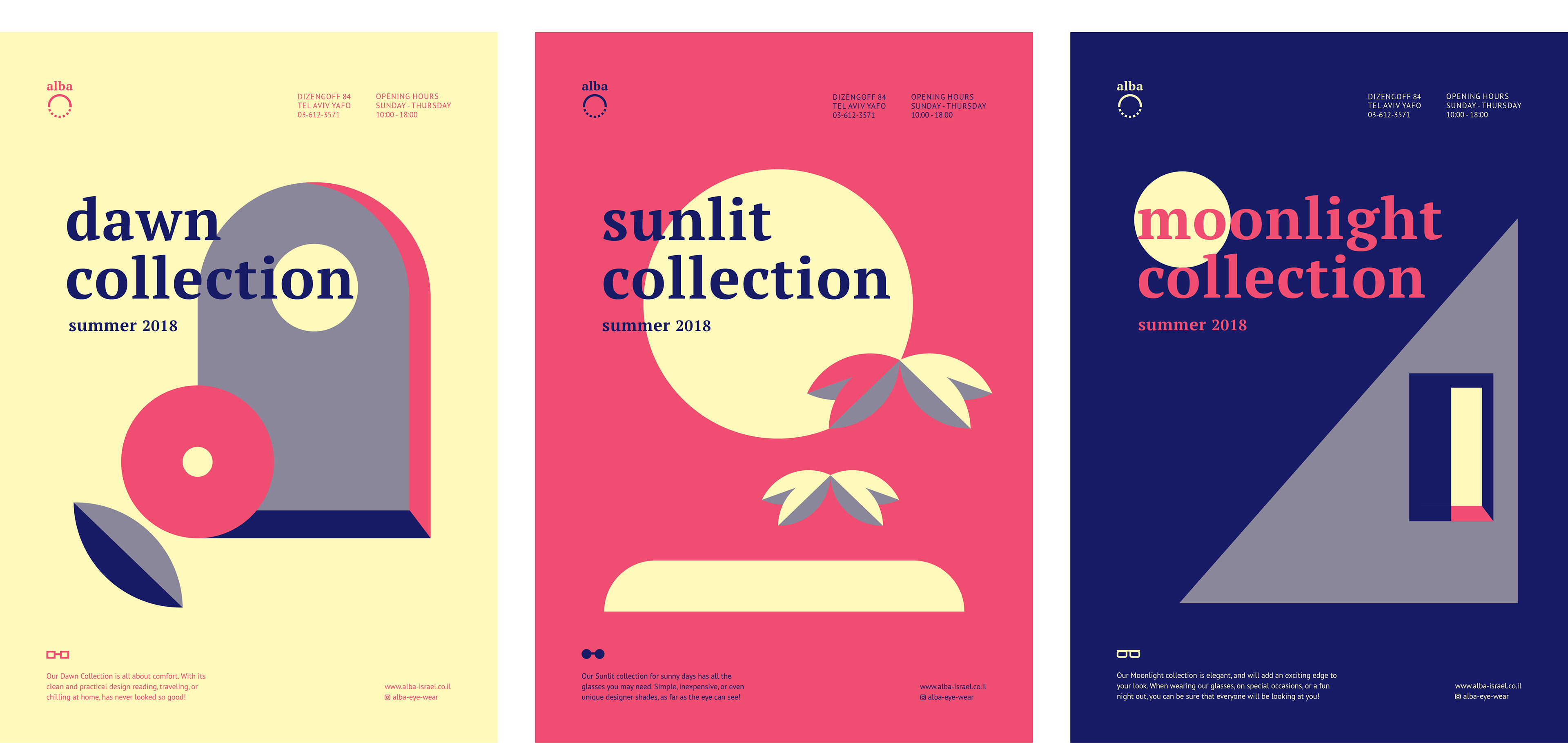 The color palette is based on the sunrise, twilight, and night colors. Each collection has a different function, inspired by the part of the day on which it is based on.
The Dawn collection offers day-to-day eyeglasses, the sunlit collection is all about sunglasses for the dazzling hours and the moonlight collection consists elegant glasses for evening and events.