Web design for a conceptual website with the sole focus on being nice to one another. The website's concept is based on the act of sharing and 'paying it forward'.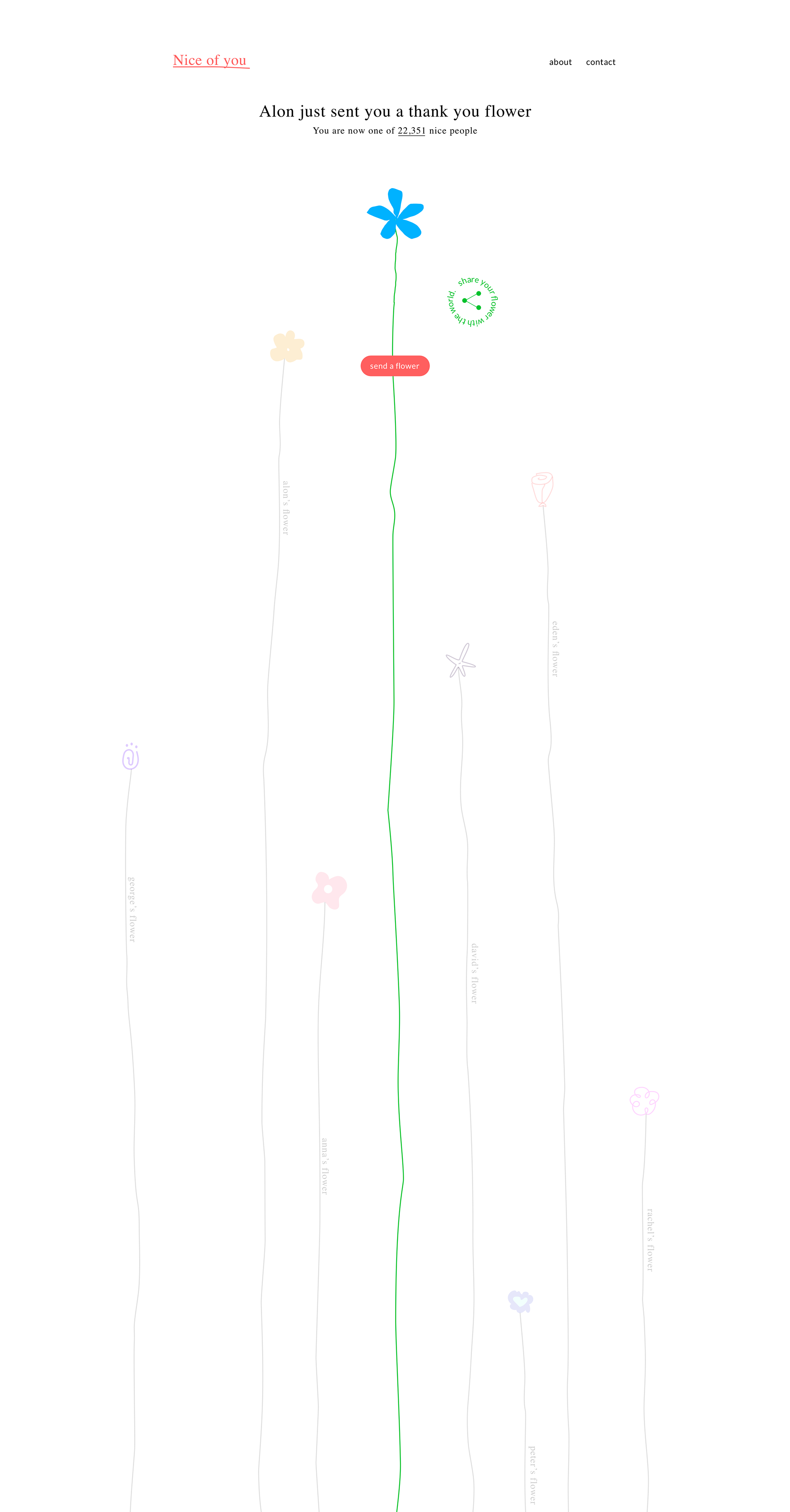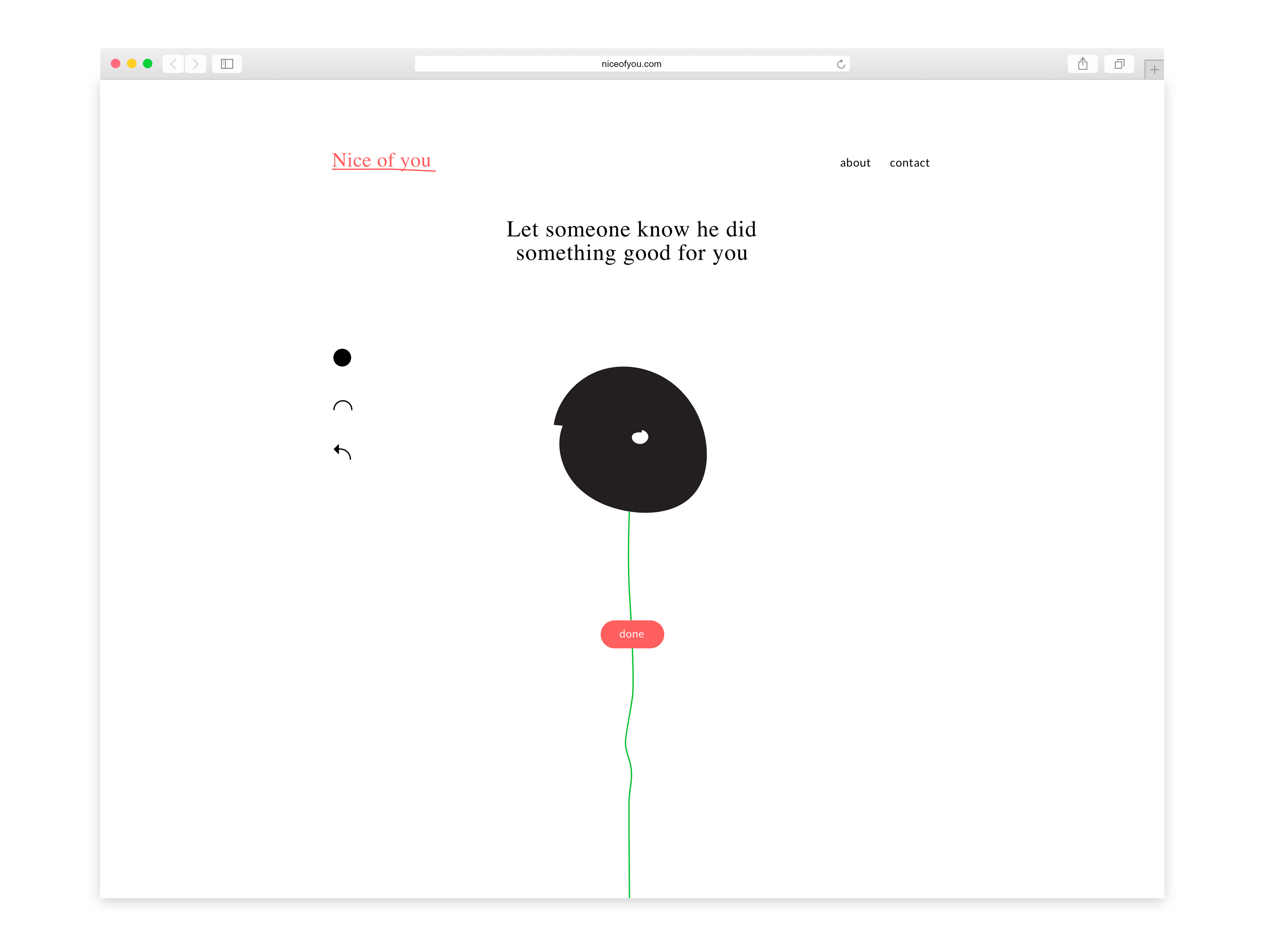 After the flower is sent, it is part of the flower store. 
Now you can edit it and send your version to someone else.